Yarn Depo Setup in Moirang: Enhancing Accessibility for Weavers
October 4, 2023 | by craftshandvillmoirang.com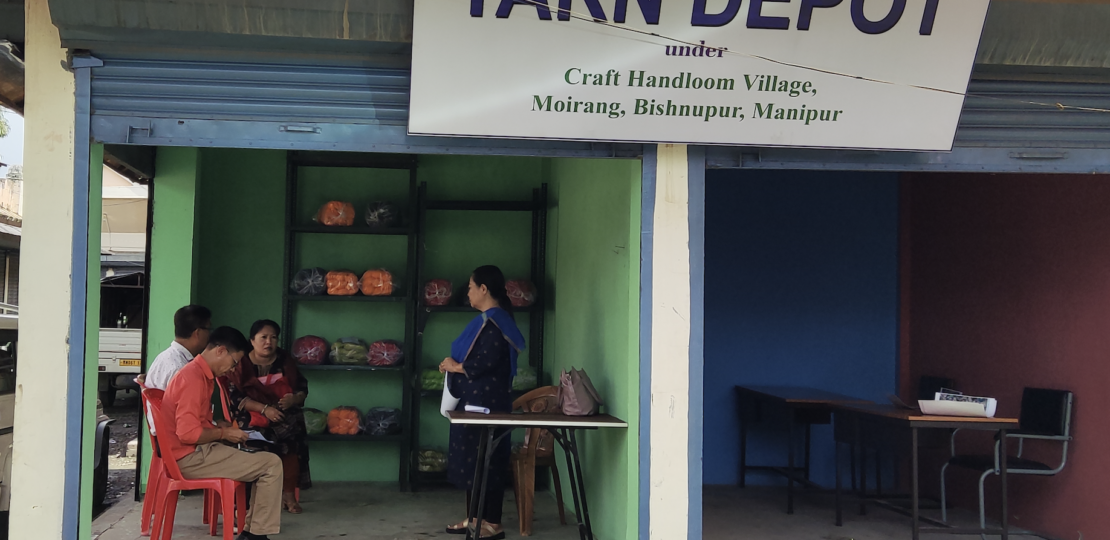 We are thrilled to announce the establishment of a Yarn Depo in Moirang, under the Crafts Handloom Village project. This initiative aims to provide easy accessibility to weavers, eliminating the need for them to travel to Imphal Market to procure yarn. With the Yarn Depo now available in Moirang, weavers can conveniently access yarn within walking distance.
The Yarn Depo in Moirang not only offers a wide range of yarn options but also provides a home delivery facility. This means that weavers can now have yarn delivered right to their doorstep, saving them time and effort.
The establishment of the Yarn Depo in Moirang is a significant step towards supporting the local weaving community. By bringing the necessary resources closer to the weavers, we aim to enhance their productivity and ensure a seamless weaving process.